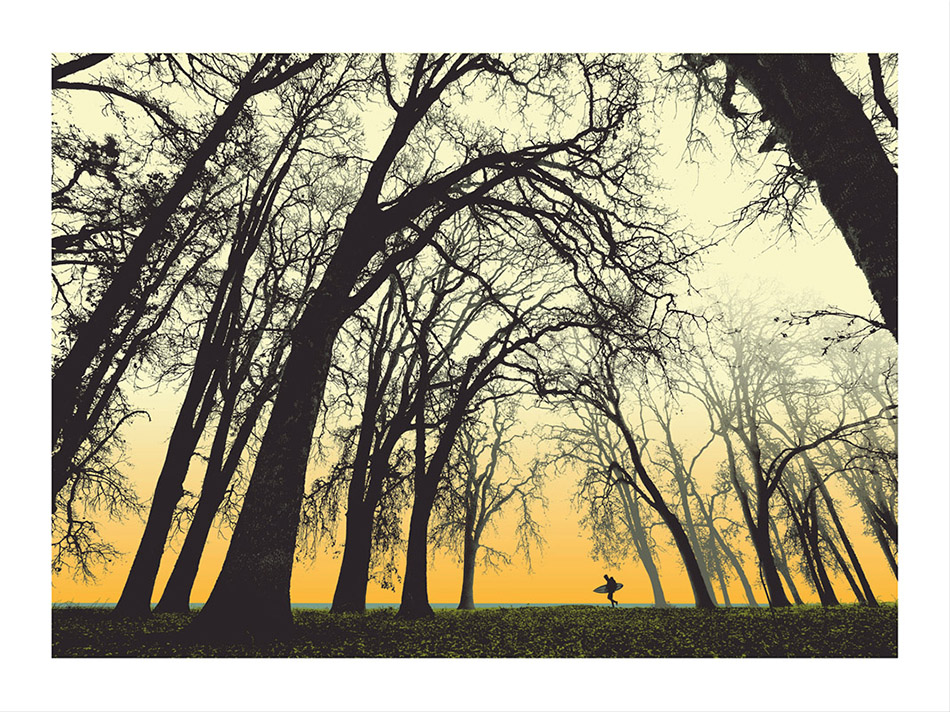 IN THE WOODS: 24" x 18" glow-in-the-dark screen print • 6 colors on 100 lb. white cover stock.
Edition of 100 (Signed by both Marks) $40.00US
My friend and amazing photographer, Mark McInnis and I have talked about collaborating on a project for way too long. Glad to say we finally got around to it.
The result is an adaptation of a recent shot he took on a foggy morning along the Oregon coast.